16.

IPU embedded application runtime

The embedded application runtime allows you to run a compiled TensorFlow executable as part of a TensorFlow graph. This enables embedding the executable in a larger and more complex system, while also utilising IPUs. This runtime appears in the TensorFlow graph as a custom CPU operation.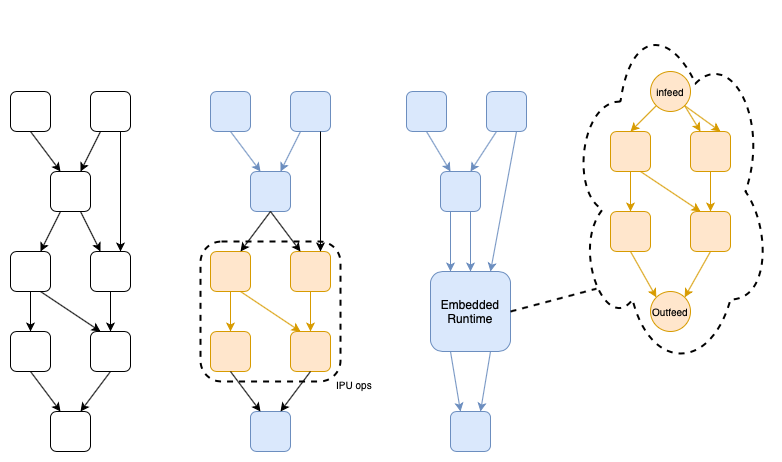 The executable can be built with infeeds and outfeeds that maximise the performance of the compiled application on the IPU. The feeds are presented to the TensorFlow graph as standard inputs and outputs on the call operation. These can be connected to other TensorFlow operations as part of a larger graph.
Any mutable variables used inside the application are passed once in the call to start. This minimises redundant communication with the IPUs.
Applications access this functionality through the tensorflow.python.ipu.embedded_runtime.embedded_runtime_start() and tensorflow.python.ipu.embedded_runtime.embedded_runtime_call() helper functions.