2.

Tutorial

For the discussion that follows, it is important to understand the three key concepts of graph, session and device as well as their functional interdependence.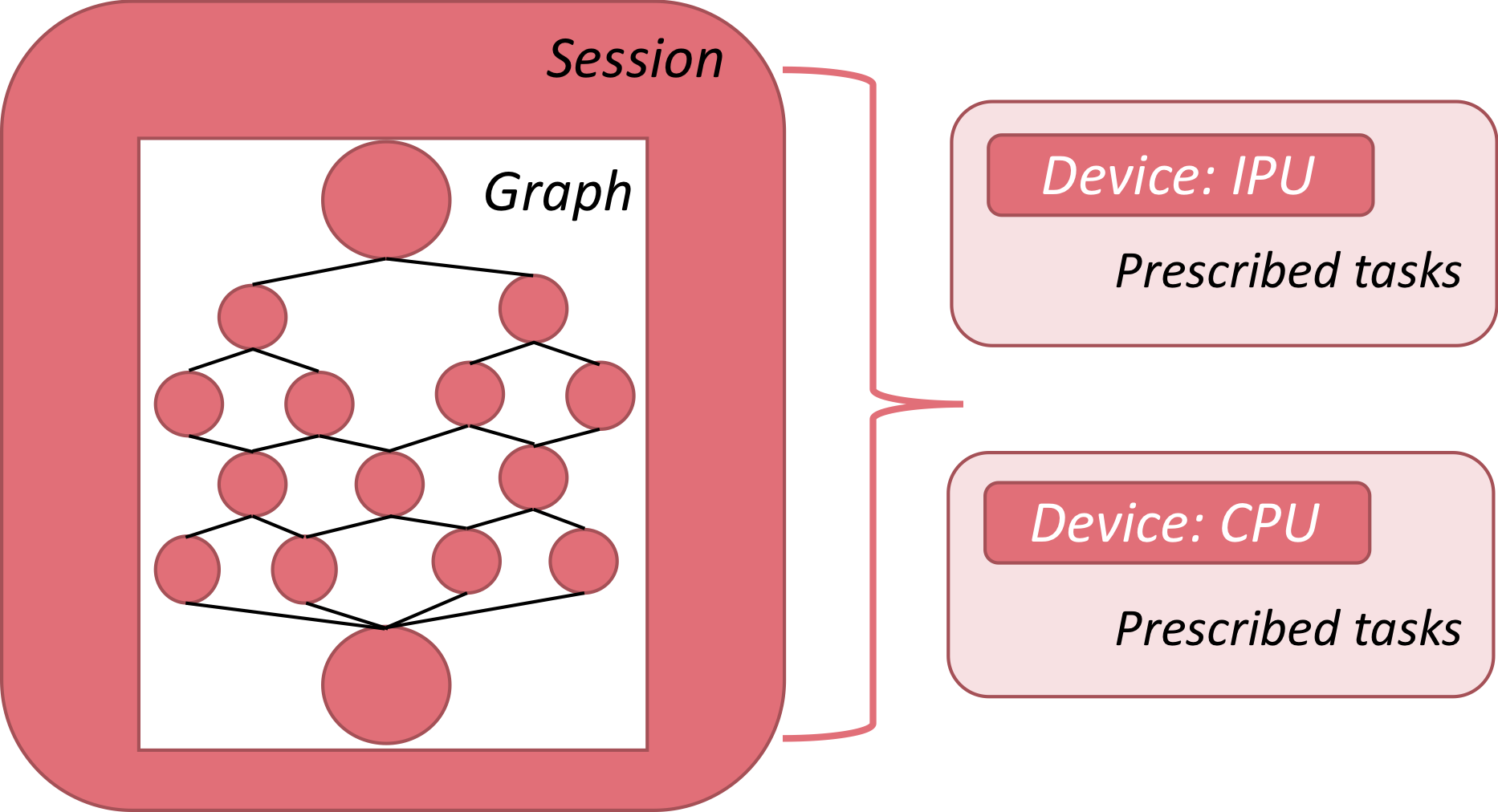 Graph: A computational graph is the connectivity framework of a deep learning model, where nodes are operators and edges are the data streams that connect them. Building a deep learning model in TensorFlow is the functional equivalent of designing a graph, where specified layer operations (for example, fully-connected layers) are nodes, and the sequence and connectivity of layers (such as a convolutional layer followed by max-pooling) define the edges.

Session: A session is the computational platform that encapsulates a graph. It handles data flow into and out of the graph, variable initialisation, model/weight storage and weight restoration, along with a number of other operations that are required to manage the computational task.

Device: The device identifies the hardware on which a session is run, such as the IPU, CPU or TPU. In many of the applications targeting the IPU, it will be helpful to segregate tasks between the CPU and IPU to leverage those aspects of the computation that they are each best suited for.
In the sections that follow, these three concepts will form a recurrent theme in building and deploying models from TensorFlow.
There are a number of references, user guides, model repositories and texts that can be valuable in learning the framework. See the Resources section for further reading.